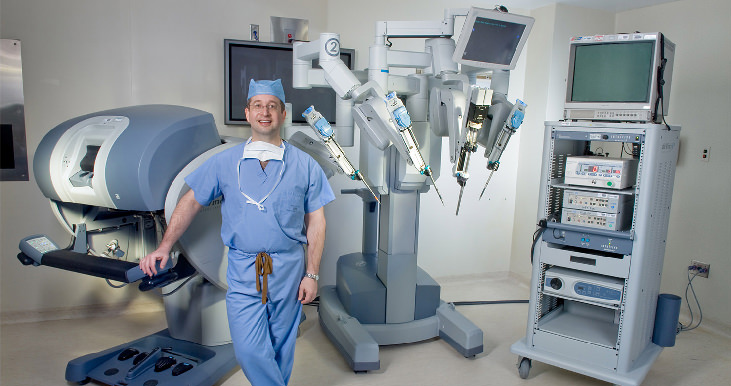 Meet Scott D. Miller, MD
Scott D. Miller, MD arrived in Atlanta in 1995 and quickly established himself in the medical community as an expert and colleague ready to help patients get better and back on their feet sooner.
As Georgia's first urologic laparoscopist, Dr. Scott Miller became known as an advocate for the reduced invasiveness, faster healing, and minimized complications inherent in the "Band-Aid surgery" approach.
Dr. Scott Miller has a consistent philosophy: Focus solely on the special needs of laparoscopic urologic surgery patients and perfect his techniques in order to deliver the best possible care.
Dr. Scott Miller is an expert in laparobotic and robotic surgery.